The Riparian and River Water Study Trailers provide a hands on, interactive look at water systems. Students learn about sediment transport, observe the making of a river and learn river functions, terminology, and how sediment is transported, about migrating meander, observe how a river migrates within a watershed , gradient changes, learn how elevation and land uses  affect the meander pattern, learn how different land uses can influence the rate at which water will flow, learn the importance of healthy riparian vegetation, the effects of structures on the river channel, learn how floods affect channel shapes, learn about the relationship between wetlands and oxbows to the river system,  stream effects of channelizing a river system, channel formations, observe how different channel types are created from changes in channel width, gradient and stream flows.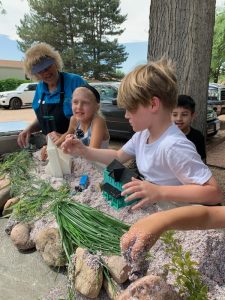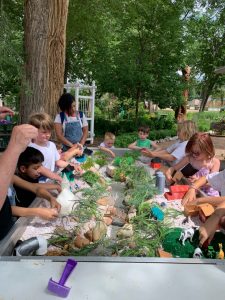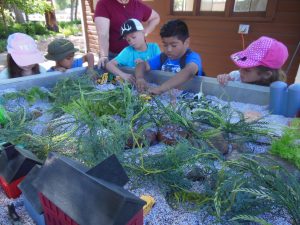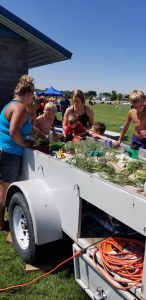 Our riparian trailers provide an interactive look into river systems.  The display is approximately 4′ by 8′ by 1′.  The trailer must be pulled by a vehicle with a 2″ ball hitch. The trailers can be easily transported to your school or other locations. 
Contact us (970-356-8097 x3) to schedule a presentation today!