The West Greeley Conservation District partners with the Colorado State Forest Service to provide conservation seedling trees to local landowners at a nominal cost.  We do this to encourage the establishment of conservation tree plantings such as Windbreaks, Living Snow Fences, Erosion Control, Wildlife Habitat, Visual Screens or Noise Barriers. Seedlings are grown at the CSFS Nursery in Fort Collins.
The district accepts orders from November to March and the trees are available for pickup in April.  The district also sells supplies at a reasonable cost.  Follow the links below for order forms, inventory, planting guides, species guides and more.  For questions, call the district office at 970-356-8097 x3.

Last day to buy trees is

March 31st, 2020

.
Terms and Conditions of Sale
1. Nursery stock must be used for conservation purposes
2. Payment MUST accompany order. No cancellations or refunds, no exceptions
3. No guarantees for survival
4. Bare Root Stock sold only in multiples of 25
5. Small or Large Tube Trees or Shrubs or Perennials sold only in multiples of 30
6. D40/D60 Deep Pots sold only in multiples of 20
7. Extra Large Pots (1 gal.) only sold individually
8. You are responsible for ensuring order accuracy and viability upon order pickup
Resources and Guides
[featured_box style='Simple Border']
2020 Tree Pickup
April 29th & 30th 9am-5pm

May 1st 9am – Noon
WGCD Shop
5 Miles east of Lucerne on HWY 392- North side of the road, between CR 49 & CR 51
24631 HWY 392 Greeley, CO

[/featured_box]
Thank you to all helpers from years past!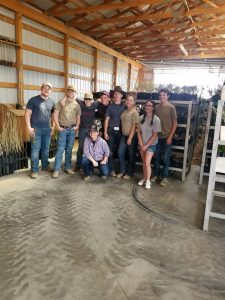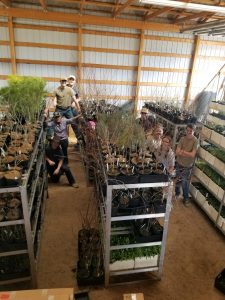 Thank you Greeley West FFA for helping with the 2019 Tree Sale!
Thank you Greeley West FFA for helping with the 2018 Tree Sale!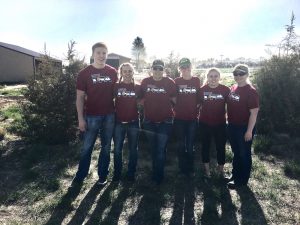 Thank you Eaton FFA for helping with the 2017 Tree Sale!