NORTHEASTERN COLORADO PROGRESSIVE AG SYMPOSIUM
This is a great opportunity to explore new ideas in the world of agriculture. Speakers include educators, industry professionals, government officials as well as farmers and ranchers like you!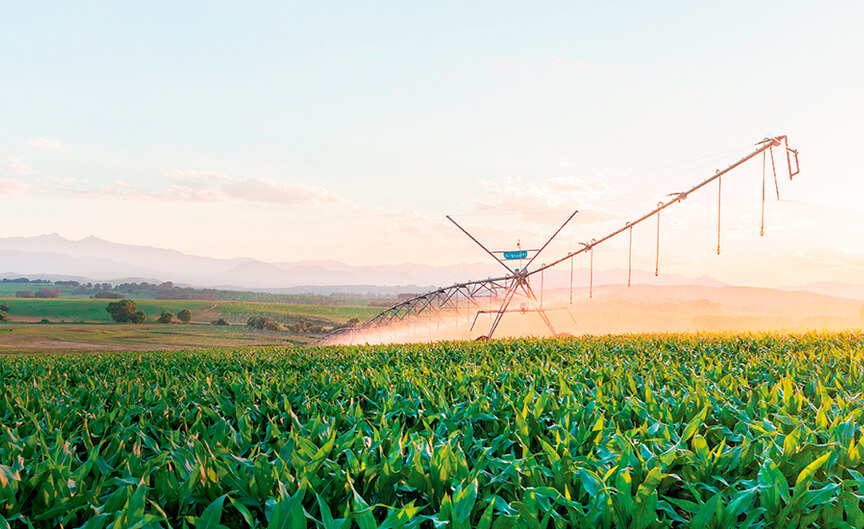 IRRIGATION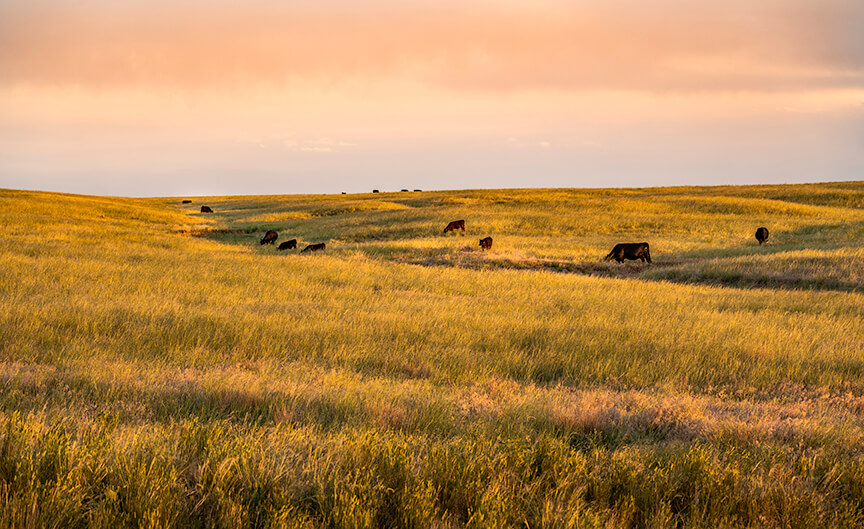 GRAZING LAND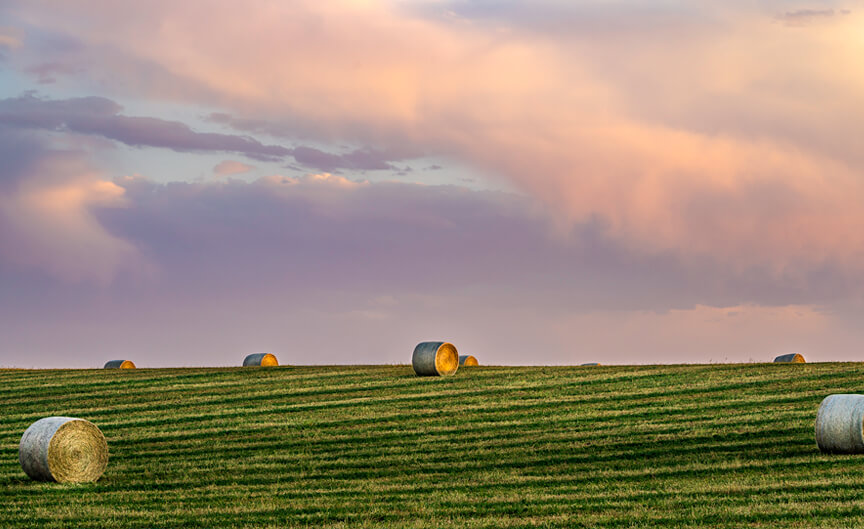 CROPS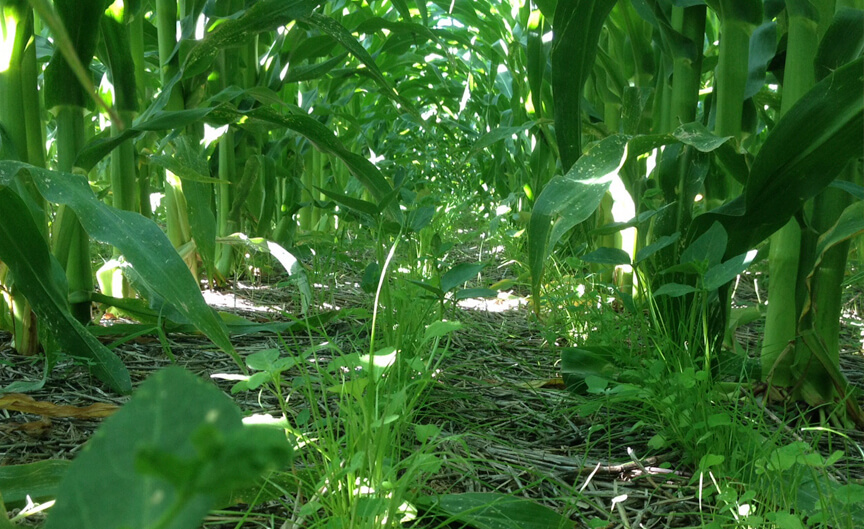 SOIL HEALTH

JOIN US FOR THIS 2-DAY EDUCATIONAL AND INFORMATIONAL EVENT.
WEDNESDAY, NOVEMBER 3RD & THURSDAY, NOVEMBER 4TH
8 AM – 5 PM / DOUBLE TREE HOTEL / GREELEY, CO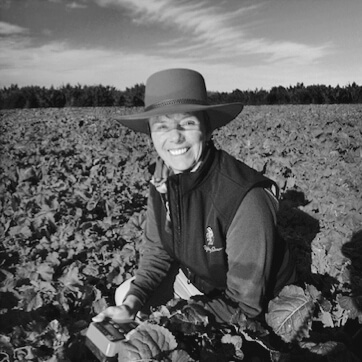 Jill Clapperton PhD
Jill Clapperton PhD is the Principal Scientist and CEO of Rhizoterra Inc, she is an internationally recognized educator on how to create and maintain healthy productive soils that produce tasty nutrient dense food. Jill has a PhD in Plant Ecophysiology, and worked as the Rhizosphere Ecologist for Agriculture and Agri-Food Canada for 16 years before founding Rhizoterra Inc (a USA based company). Jill also sits as a board member for the Pacific Northwest Direct Seed Association coordinating the Farmed Smart regenerative agriculture verifying program in partnership with the Washington State Department of Ecology- a program created by farmers for farmers to comply with environmental and consumer regulations.
Rhizoterra is a partner in Our Grounded Growth, Open Teams and the Real Food Campaign supporting the development of- and adapting- new technologies that build transparency into our ecosystem services and food supply chains. We know that healthy soils diversify and regenerate essential ecosystem services; improving air and water quality, the health of ourselves and our animals, and so much more.
Rhizoterra Inc is an international food security consulting company helping people, organizations, and corporations create healthy productive soils that grow tasty nutrient dense food in a way that honours the farming culture and regenerates environmental integrity.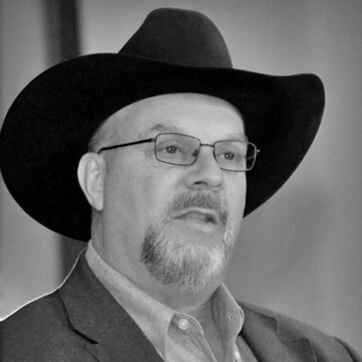 Jimmy Emmons
Jimmy Emmons and his family own and manage 2,000 cropland acres and 5,000 rangeland acres in Dewey County, OK. The farm was converted to no-till in 1995, and Jimmy later went a few steps further and adopted crop rotations, cover crops and planned grazing management to decrease soil erosion and increase water infiltration. In addition to conventional soil testing, Emmons uses specialized soil and plant tissue testing to monitor soil fertility. This helps him adjust fertilizer application rates by crediting the system for nutrients supplied by soil organic matter.
In 2017, Emmons Farm received the inaugural Oklahoma Leopold Conservation Award Given, the Leopold Conservation Award recognizes extraordinary achievement in voluntary stewardship and management of natural resources. Emmons served as President of the Oklahoma Association of Conservation Districts and on the board of the Dewey County Conservation District. Until being appointed by Secretary Perdue to serve as FPAC Regional Coordinator of the Southern plains Region For USDA. OK, TX, NM, CO And KS. And reports directly to Undersecretary Bill Northey.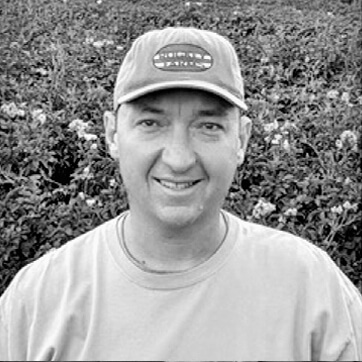 Brendon Rockey
Brendon Rockey is a third generation farmer in Center, Colorado. On Rockey Farms, he raises specialty potatoes and quinoa among cover crop fields, all cultivated in a living environment. Companion crops, animals, cover crops and flowers replace synthetic fertilizers, herbicides, fungicides and insecticides. The 500-acre, irrigated farming system sustains yields, has greater water efficiency and it supports a flourishing ecosystem encouraging beneficial insects, soil microbes and carbon cycling.
At 7,600 feet above sea level, Rockey Farms also produces cide-free, year-round certified seed potatoes in a greenhouse while operating an off-farm packaging warehouse.
Brendon's biotic management system is founded on carbon cycling and diversity. He explains how synthetic inputs and the absence of life breakdown soil resiliency and, in turn, how a biological farming system supports not only soil health, but the overall farm's health. Brendon will share the science behind his approach and how he continues to build on soil health fundamentals with regard to his available resources.
Visit www.brendonrockey.com to learn more about Rockey Farms and Biotic Potatoes.

2021 Symposium Registration
RSVP today to reserve your spot at this FREE 2-day educational and informational event.
Lunch is included when you RSVP by October 22nd!

Copyright 2021 WGCD | All rights reserved | Privacy Policy | Sitemap
The West Greeley Conservation District prohibits discrimination in all of its programs and activities, including employment, on the basis of race, color, national origin, age, disability, and where applicable, sex, marital status, familial status, parental status, religion, sexual orientation, political belief. West Greeley Conservation District is an equal opportunity employer and service provider.