RIPARIAN EDUCATION DEMONSTRATION TRAILER
What is a Riparian Trailer/Stream Hydrology Trailer? It is a hands-on educational tool to examine the natural movement of streams and rivers. It is a self-contained watershed demonstration that shows the value of various conservation measures that naturally exist and can be applied to protect the land. Users/students can be quizzed on how the water cycle works, the value of grass, shrubs, and tree cover to protect the stream bank and provide wildlife habitat and to show the impact of the erosion process on people and property at the location of a disturbance as well as further downstream.


THE RIPARIAN AND RIVER WATER STUDY TRAILERS PROVIDE A HANDS-ON, INTERACTIVE LOOK AT WATER SYSTEMS
Students learn about sediment transport
---
Observe the making of a river and learn river functions, terminology, and how sediment is transported and about migrating meander
---
Observe how a river migrates within a watershed and gradient changes
---
Learn how elevation and land uses affect the meander pattern
---
learn how different land uses can influence the rate at which water will flow
---
Learn the importance of healthy riparian vegetation
---
The effects of structures on the river channel and learn how floods affect channel shapes
---
Learn about the relationship between wetlands and oxbows to the river system
---
Stream effects of channelizing a river system, channel formations
---
Observe how different channel types are created from changes in channel width, gradient and stream flows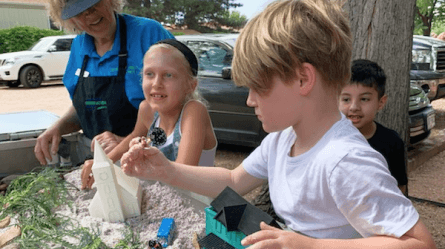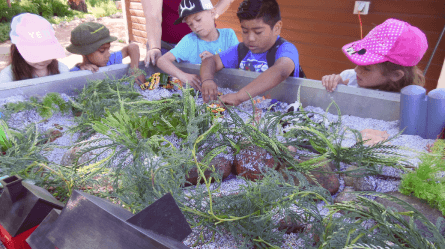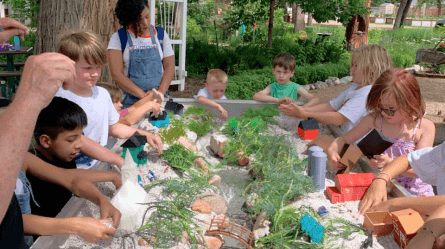 Examples of use
We have towed the Riparian Trailer to youth water festivals, the Kersey Summer Splash Day, the Windsor Museum's Super Science Saturday, and used it as a teaching resource at Houston Gardens for the Water Unit with kids and as part of the Confluence Institute teaching to Teachers.
IMPORTANT DETAILS
The display is approximately 4' by 8' by 1'
The trailer must be pulled by a vehicle with a 2″ ball hitch
The trailers can be easily transported to your school or other locations
LATEST STORIES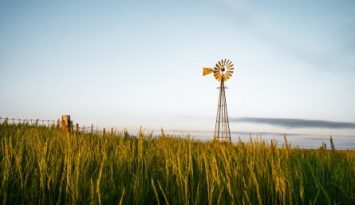 74th Annual Meeting
November 2nd 5:30pm
RSVP to Taylor.webb@wgcd.org or 970.534.2318

Copyright WGCD | All rights reserved | Privacy Policy | Sitemap
The West Greeley Conservation District prohibits discrimination in all of its programs and activities, including employment, on the basis of race, color, national origin, age, disability, and where applicable, sex, marital status, familial status, parental status, religion, sexual orientation, political belief. West Greeley Conservation District is an equal opportunity employer and service provider.