HELPING TO INSPIRE THE CONSERVATION LEADERS OF TOMORROW
Four-year-olds through adults participated in learning opportunities hosted by the District at Houston Gardens this summer. We partnered with Summer School programs including the District 6 Exceptional Students; SEVA Brain Camp (youth literacy), Greeley Rodarte Summer Enrichment Program; Scouts, Boys & Girls Club, Union Colony Children's Music Academy's Nature Trail Camp, the Poudre Learning Center, 4-H, and FFA.


EDUCATIONAL OPPORTUNITIES
Annual conservation poster contest
2021 Poster Theme:
Healthy Forests, Healthy Communities
Three local 6th grade students' artwork won top honors in the West Greeley Conservation District's (WGCD) annual Conservation Poster Contest. The students earned this recognition by creating original conservation posters exhibiting this year's theme "Healthy Forests, Healthy Communities."
First place went to Jozie Duran, from Ellen Gamora's Science class at Severance Middle School. Second and 3rd place honors respectively went to Cole Garrod and Savana Isom students in Corrina Hotra's Art class at Windsor Middle School.
The first and second place posters will now move up to the Colorado Association of Conservation District (CACD) state-wide judging this month (November) at the annual Colorado meeting. The top two posters capturing the most votes at state will go on to the national level and be judged at NACD in January.
WGCD launched their annual Conservation Poster Contest for 6th grade youth at the local level in August the week after school opened to students. WGCD serves 66 percent of Weld County. All 6th graders from schools within their service area were invited to participate. Letters went to school Principals and 6th grade science and art teachers to encourage broad participation and to provide the schools with education packets to share with their youth – teaching them about the importance of Trees that work 24/7 providing the oxygen in the air we breathe.
"This contest is one of many ways WGCD promotes educational opportunities to youth," Kristi Helzer, WGCD Community Outreach and Education Coordinator said. "Each participating teacher received a Power Point presentation, web links, and science resources that coincide with state earth science standards to compliment the teacher's educational curriculum. This doesn't add to their work-load, it enhances learning opportunities for their students."
Other middle schools that participated this year included: University, Fred Tjardes School of Innovation, Highland, and Platte Valley.
Poster were evaluated following the national criteria:
50% how well the conservation message was shared
30% visual effectiveness
10% originality of the student's artwork creations
10% universal appeal
West Greeley awarded cash prizes to the students and recognized them at their Annual Meeting and Awards Dinner at the Double Tree on Thursday evening, November 4. Duran received $100; $75 went to Garrod and $50 to Isom. The teachers received gift cards and thank you packets for coordinating this opportunity for their students.
2021 WINNERS!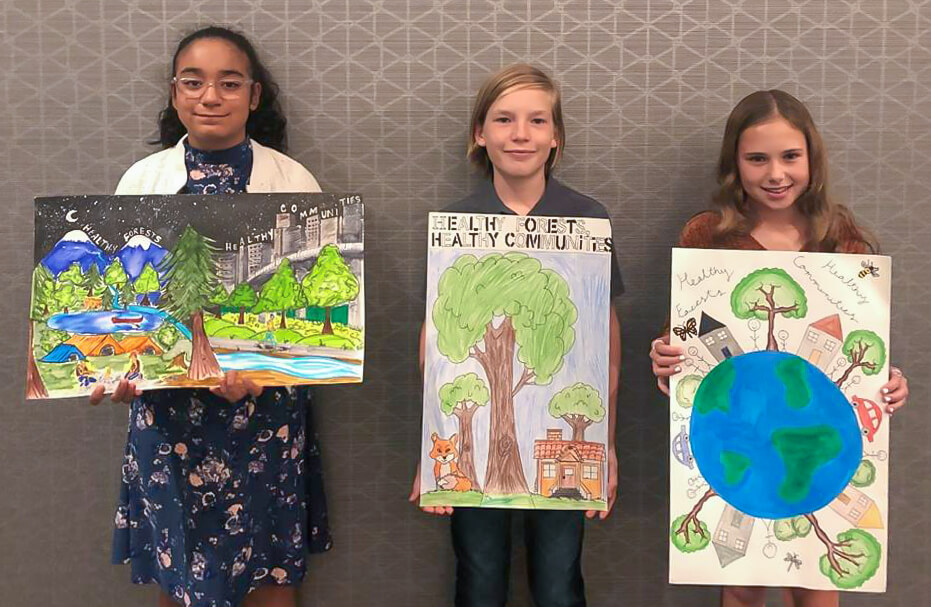 Winning artists are (left to right):
1st Place – Jozie Duran (Severance Middle School)
2nd Place – Cole Garrod (Windsor Middle School)
3rd Place – Savana Isom (Windsor Middle School)
"It has been a challenging couple of years for educators and students," Helzer said. "It is so rewarding to support teachers and provide learning adventures to these terrific students and see them get excited about learning! After serving hundreds of kids via Zoom classes, it was heart-warming to see 6th graders back in the classroom participating with their friends in this year's Conservation Poster contest! We don't know what normal looks like for the future, but WGCD stays committed to educating the next generation about the importance of caring for our natural resources."
---
Local WGCD members and the students' families and friends can vote virtually during the CACD Poster Contest November 15-19, which is part of the 77th annual State Meeting. We hope you will view all the students artwork and support Jozie and Cole.
Camp Rocky: Natural Resource Mountain Camp
Kids Love this Learning Adventure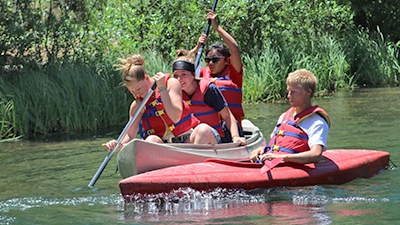 Camp Rocky is an educational, week long residential camp for 14 through 19 year olds who enjoy the outdoors and are interested in natural resources!
Camp is located outside Divide, Colorado. Camp Rocky's professional staff helps participants learn about their environment through hands-on experiences. Students work in teams, making new friends from across Colorado.
Each year, new and returning students choose one of the following resource fields for their area of focus:
Rangeland Science
Forestry Management
Soil and Water Science
Fish and Wildlife Management
At the end of the week, students will use their group learning plan to complete a management project.Additional camper activities include volleyball games, hiking, a campfire, group challenges, nightly natural resource presentations, and a talent show!
Sponsored by the Colorado Association of Conservation Districts, with the help of other natural resource conservation partners.
LATEST STORIES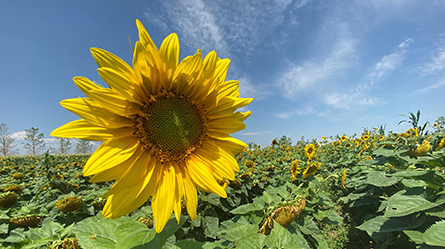 JUNE EVENT
Kid Workshops
Workshops are held at Houston Gardens 515 23rd Ave Greeley, CO 80631. Please RSVP to Taylor: taylor.webb@wgcd.org or call: 970.534.2318
June 1st- Water Day / June 9th- Fairy Garden / June 14th- Farm Day / June 21st- Pollinator Day

Copyright WGCD | All rights reserved | Privacy Policy | Sitemap
The West Greeley Conservation District prohibits discrimination in all of its programs and activities, including employment, on the basis of race, color, national origin, age, disability, and where applicable, sex, marital status, familial status, parental status, religion, sexual orientation, political belief. West Greeley Conservation District is an equal opportunity employer and service provider.