Sue Henry
Small-acreage landowner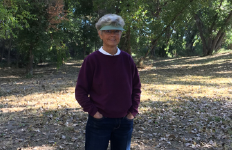 Sue Henry, an avid outdoorswoman and conservationist, cares for her beautiful small acreage in Barnesville. Sue has a lush native grass pasture and she established multiple windbreaks to provide wildlife habitat and protection. Crow Creek runs through the northern side of her property and Sue works to ensure water quality and riparian area preservation. All of this takes time and attention. She spends hours each day walking her property, picking up trash, raking, trimming, mowing, and harrowing.
Leonard Ball
Rancher of the Year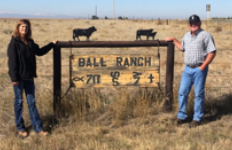 Leonard Ball, a member of the Pawnee National Grasslands grazing organization, utilizes rotational grazing. For five months each year his cattle graze on Pawnee National Grasslands. For the other seven, cattle graze on his private land. Leonard's ranch has been in the family for more than 100 years, and in 2014 Weld County designated it a Centennial Ranch. He is a third generation rancher. His son helps him on his spare time. For Leonard and his family, herd health is the top priority. The Ball Ranch is located 4 miles west of Briggsdale.
Nate Northup
Farmer of the Year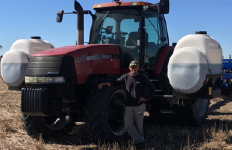 Nate, conservation-minded dryland farmer, employs cutting edge farm technology. His New Raymer and Stoneham-area cropland is a strict no tillage operation. Much of his 4,500 acres hasn't been tilled for more than 20 years. He also utilizes a wheat, fallow, and millet crop rotation as well as split fertilizer and inter row fertilizer applications to manage plant nutrient availability.