The District is proud to announce the following individuals have received West Greeley Conservation District College Scholarships for 2017-18. Most will be attending our annual meeting on November 2nd so you can meet them. Here's what they told us about receiving this financial assistance:
FRESHMAN
"I cannot thank the WGCD enough for helping me to pursue my passion by furthering my education. With your generous support I hope to make an impact on the agriculture industry with my degree."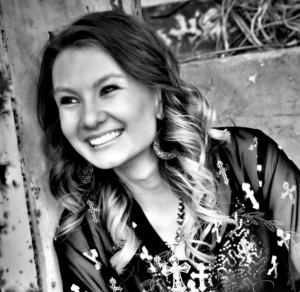 "The West Greeley Conservation District scholarship is assisting me by becoming one step closer to breaking the latino male dropout percentage, and accomplishing my childhood dream in helping animals.  Thank you for offering me this opportunity!"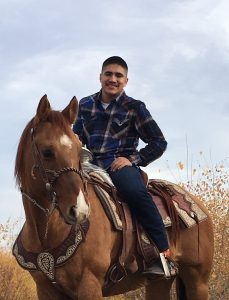 "Thank you for awarding me the West Greeley Conservation District scholarship for 2017. I am truly grateful for your support. For as long as I can remember I have dreamed of going to college and becoming an advocate for our environment. This scholarship is helping make that dream a reality for me. I will work very hard to make you proud and to be worthy of your support. Again, thank you!"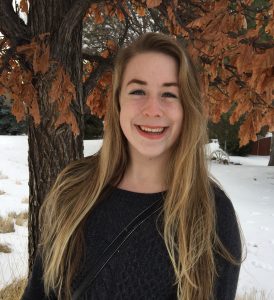 "Getting this scholarship means that I can pursue my dreams and my goals knowing that I am being supported by my community and knowing that someday I can give back to those who believed in me. I am beyond thrilled to be a part of the CSU Ramily and am beyond thankful to those who helped make this scholarship possible."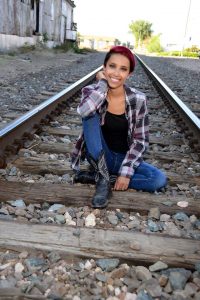 "Being chosen for the West Greeley Conservation District Scholarship means upholding the highest degree of gratitude for this public service organization. To uphold this honor, I will continue to work within my community, push myself towards high college achievement, and utilize the opportunity I am given. I will continue to dedicate my life to service. College achievements I have set for myself will include, passing my classes with honors and being involved on my college campus. I look forward to getting involved with clubs, working within my community, and having a job to help pay my way through. I will seek balance in my life to become a better-rounded individual. The financial portion will only motivate me to study harder to utilize the scholarship I have been given. Thank you again!
–    Micaela Fenton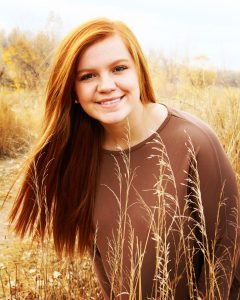 "To me, this scholarship only reinforces my decision to go into natural resources, I know that I have made the right decision for myself. It shows that I am not alone in my passion for natural resources. Thank you."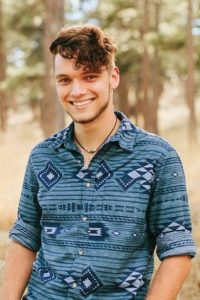 "I am thankful for this scholarship because it is going to help me pay for college.  And without this scholarship I don't think that I would go to college."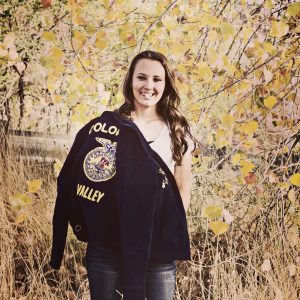 RENEWAL (Past Freshmen Scholarship recipients)
"I am going to be a junior at CSU, double majoring in animal science and agriculture business. Currently, I am planning on entering a career field related to ruminant nutrition or meat science with hopes of going to graduate school. The WGCD Scholarship means a lot to me as it has been a pivotal aid in helping me attend college without a financial burden. I really can't begin to thank you all enough!"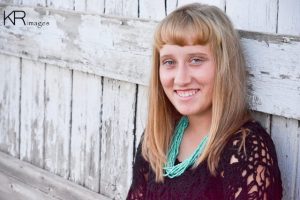 "I have been fortunate enough to receive the West Greeley Conservation District scholarship the past two years and because of that this scholarship has opened countless doors for me.  This scholarship has provided me with unique opportunities that have aided me in paving the way to a bright and successful future in the agriculture industry. I am incredibly grateful to be blessed with such an experience. Thank you!"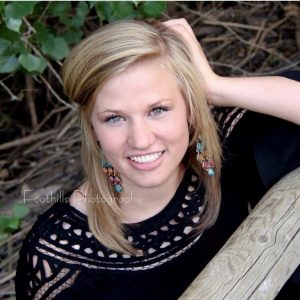 HIGHER MASTER'S DEGREE EDUCATION
"As a Weld County resident, I am very grateful and honored to be a West Greeley Conservation District Higher Education scholarship winner. Thank you!"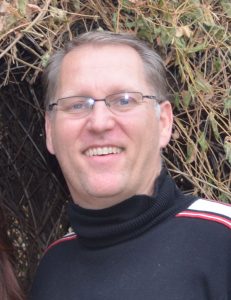 All of these scholars are working towards futures in agriculture, animal science, natural resource stewardship, water, agribusiness, rangeland ecology, and environmental engineering and policy  to better our community. We will keep an eye on their BRIGHT FUTURES!
We will hold our final recipient's scholarship until the 2018-19 academic year.
CONTINUING EDUCATION
"The West Greeley Conservation District has been a blessing to my educational goals. It means the world to me to receive a scholarship from a local community who devote their efforts in education towards future generations. The generous scholarship will allow me to continue to Colorado State University in my interest areas in Soil and Crop Science, as well as Precision Agriculture come fall of 2018.
I am proud to serve as the 2017-18 President of the Colorado State FFA Officer team. My team and I have an exciting year ahead as we devote our time and hearts traveling Colorado mentoring over 6,400 Colorado FFA members, speaking about the importance of agriculture tradition and education through leadership opportunities."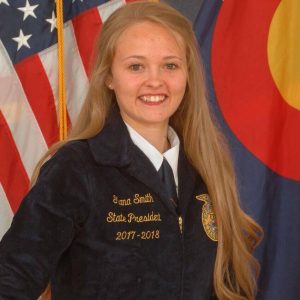 Tiana Rose Smith is the daughter of Jimmy and Bonnie Smith. She grew up as a fifth
generation on the family homestead where a diversified operation has taught her much about farming – from alfalfa and corn, to rabbits and cows. Tiana found her passion for agriculture and home and through her experiences in both 4-H and FFA programs. She recently graduated from Aims Community College, and looks forward to continuing her education as a Ram at Colorado State University, fall of 2018.