27th Annual
Water for Health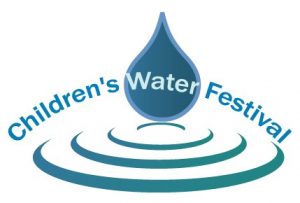 Island Grove Regional Park, Greeley, CO
Wed., April 25th  9 a.m. – 1:30 p.m.
Central Colorado Water Conservancy District, West Greeley Conservation District,
City of Evans, City of Greeley, Poudre Heritage Alliance, North Weld County Water District and Noble Energy Inc.
Plus 20 other local businesses and entities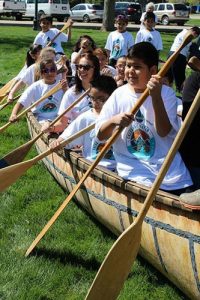 The Children's Water Festival will host 850 4th grade students from Weld, Morgan, and Adams Counties at Island Grove on April 25th. Ours is the second oldest children's water festival in the nation, and the first held in Colorado thanks to Central Colorado Water Conservancy District who gave birth to it and remain key coordinators.  They started it at Aims Community College in 1991, then moved to UNC and it has been held at Island Grove the last seven years.
The festival is FREE thanks to the many sponsors who support this learning opportunity for kids. If you would like to make a donation to become a sponsor, or if you would like to volunteer on April 25th , please go to:  http://greeleywaterfest.org/sponsors/
Water and environmental professionals from across Colorado come to the festival to present information in a fun, factual, and interactive manner.  Presenters are asked to provide a Brains-on (thinking) or Hands-on (physical) activities for the kids.
This year's theme is: "Water for Health." You can access information and photos by "Like"ing the Water Festival on Facebook where you will also find event updates: www.facebook.com/GreeleyWaterFest/
            The Children's Water Festival committee is determined to model and educate the importance of being water "wise" and conserving water to these student participants.  Water plays such a significant role in the future of this community, our state and our nation. We want to spark an interest in water related careers among these youngsters.
All of us must respect the water we have and the way we use it. As an agriculture community we are probably more savvy about conserving water than many other people across the country.