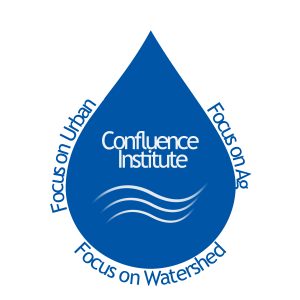 The Confluence Institute began in July of 2010 in our area. It is a wonderful opportunity for teachers, who have had little or no exposure to agriculture and our natural resources, to come together for four full days with the purpose of learning from other teachers.  They can earn two continuing ed college credits.
Teachers: Mark your calendars for Tuesday, July 24 through Friday, July 27. The presenting organizations who will facilitate this educational opportunity at the Poudre Learning Center, George M. Houston Gardens, and at local farms and waterways are:
Central Colorado Water Conservancy District
City of Greeley
Poudre Learning Center
West Greeley Conservation District
This summer's focus will be Focus on Ag and the curriculum uses the 5-Es Learning Model
Engage, Explore, Explain, Elaborate, Evaluate.
The focus area rotate each summer. In 2019 it will be Focus on Urban and 2020 Focus on Watershed.
If you know an educator who might be interested, have them contact any of the organizations listed above.