THE HISTORY OF HOUSTON GARDENS
Once part of the short grass prairie, the Houston Gardens Property was most recently part of a large hayfield owned by George Meredith Houston. George M. Houston, who moved to Greeley in 1890 to enroll in the newly founded Normal School, was a teacher, state senator and mayor. Amongst all other things, he was also an avid gardener and particularly interested in irrigation. In 1907, Mr. Houston married Ms. Gladys Sanborn and in 1910 their only child, Phylabe, was born. Phylabe and George shared a vision of one day turning their farmland into a botanic garden. The dream eventually came to fruition when Phylabe donated the property to the Assistance League of Greeley. The land was transformed into a botanic garden and a nature center dedicated to her father and the original pioneers who brought irrigated water to this semi-arid area of Colorado. The Houston Gardens effectively establishes a mountain and plains retreat in an urban area that functions as an educational resource center for any person or group interested in the natural environment.

Schedule
SPRING
April & May
7 days per week: 8:00 am – 4:00 pm
SUMMER
June, July & August
7 days per week: 8:00 am – 7:00 pm
FALL
By appointment only – subject to fees
WINTER
November – March
By appointment only – subject to fees
** If Gates are Closed Houston Gardens is Closed**

GARDEN OVERVIEW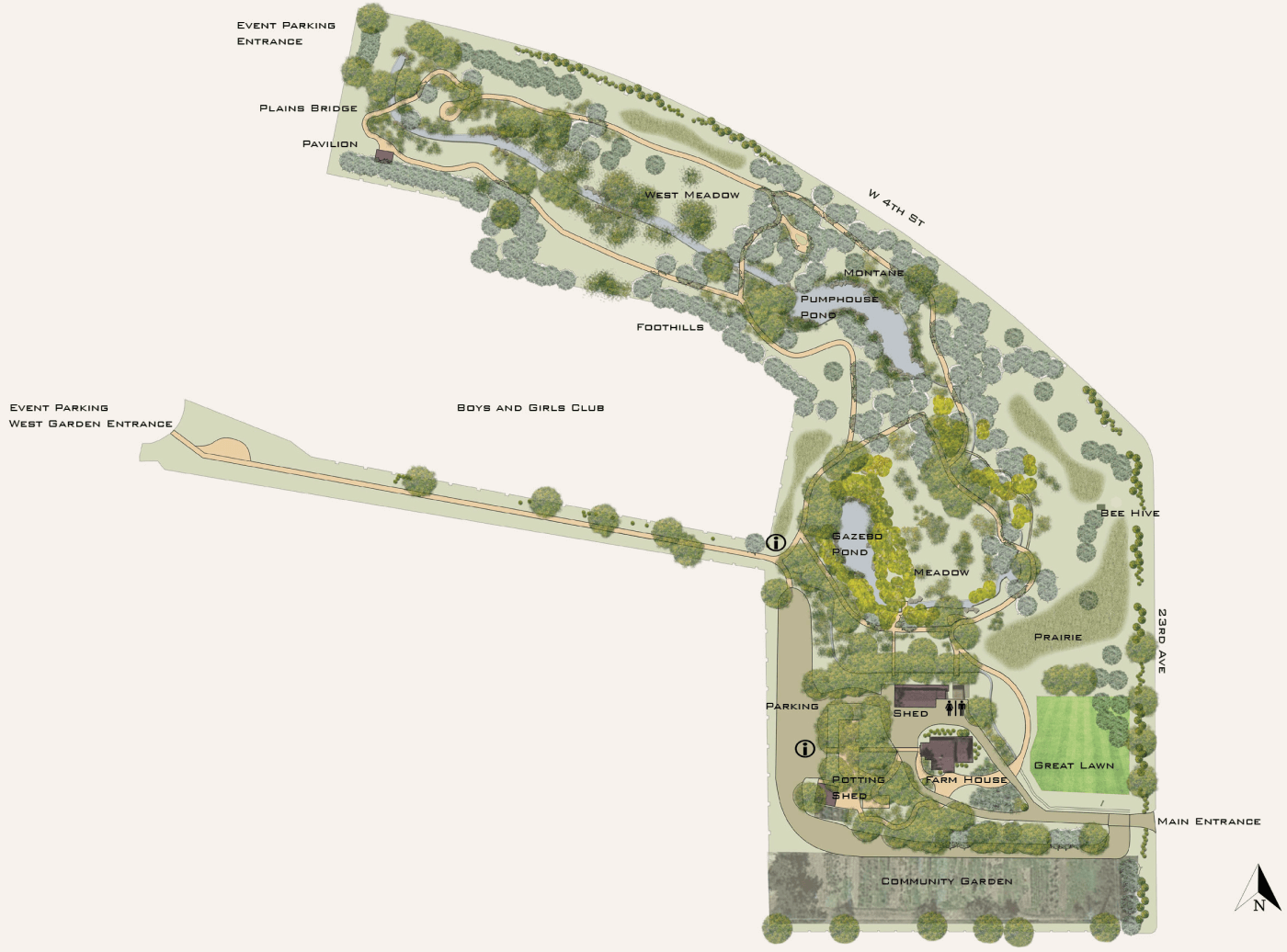 Community Gardens
In 1969 Phylabe invited neighbors and friends to share in the planting and care of vegetable and flower gardens for their own use on a 20,000 square foot plot now known as the Community Gardens. We promote self-sufficiency, local foods, and sustainable agriculture with 31 DIY garden plots that measure 60'x10' each. All plots have access to flood irrigation (we hope to move to drip in the near future).
2022 COMMUNITY GARDEN PLOTS ARE SOLD OUT
Please check back this fall for details on the 2023 season availability.
General Garden Plot Information:
38 total raised beds, each row contains two. The dimensions of the raised beds are 22'L x 4'W x 2.5'D.
The raised beds are watered by micro-sprays.
There are hose bibs located throughout the community garden area to provide additional water.
The cost to rent one row (2 raised beds) is $35.00 per year.

Natural Trails & Ecosystem types
The gardens also feature 4.3 acres of scenic land that displays four ecosystems that can be seen in Colorado – Montane, Subalpine, Foothills, and Prairie. As you progress through each ecosystem you will see the scenery gradually change from aspens, to pines and firs, to sumacs and brush, and finally to junipers, cottonwoods and sagebrush. It also features two ponds, a peaceful flowing creek, handicapped accessible walking paths, an Eagle Scout trail, and countless species of flora. The garden also has an assortment of native mammals and birds such as foxes, raccoons, northern flickers, blue jays, hawks, fox squirrels and others.

Education & Workshops
The gardens are the perfect learning platform for the urban backyard steward, or the small acreage landowner. We have workshops on irrigation, soil health, tree pruning, xeriscaping and native planting and much, much, more. For the young aspiring conservationist, we have educational activities for youth. Bring your children and release them to explore and discover, while you peruse the gardens.
A SHOWCASE FOR COLORADO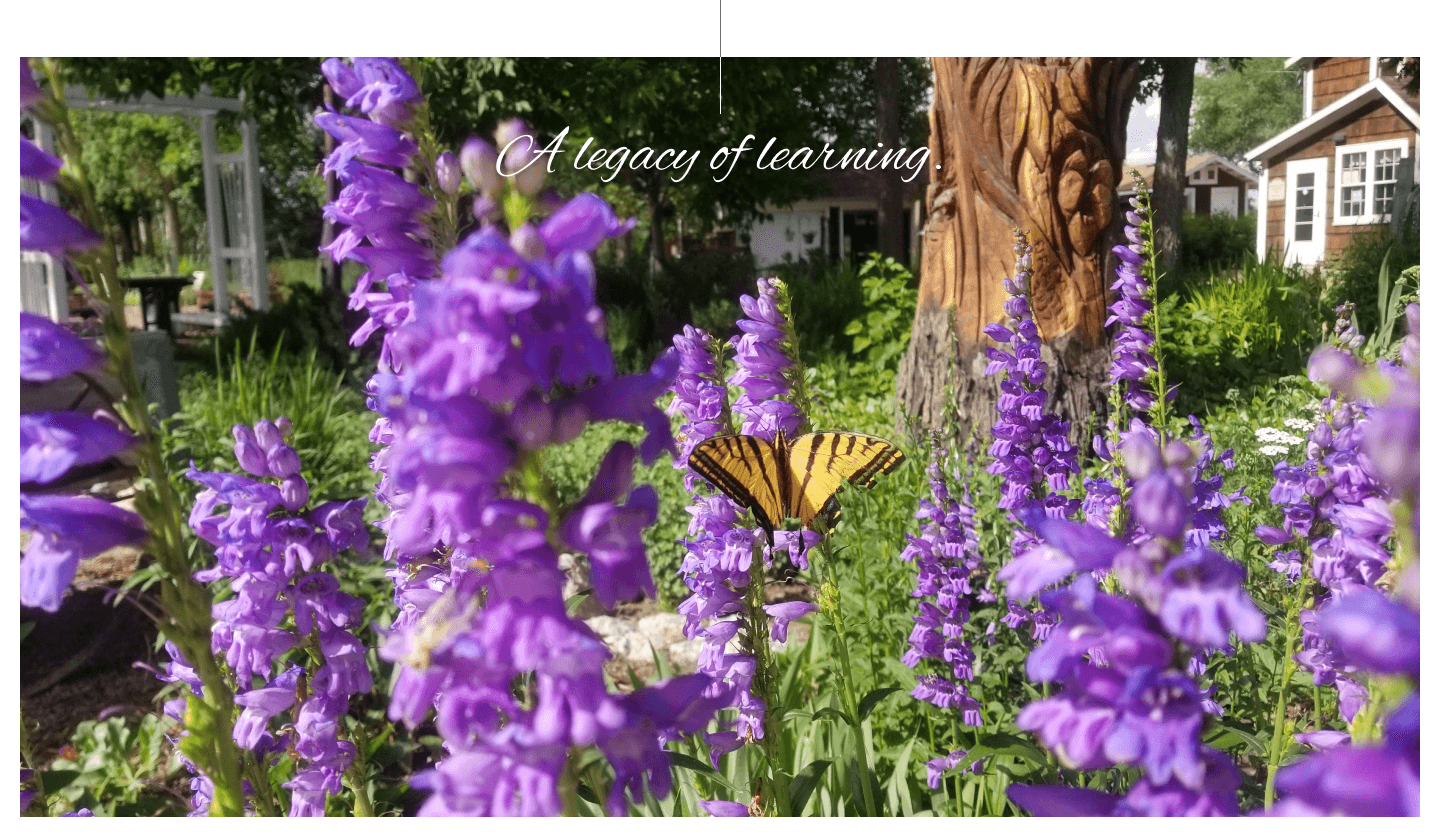 PHOTO GALLERY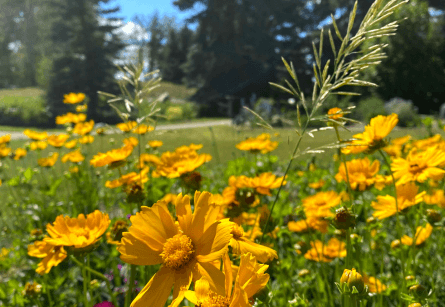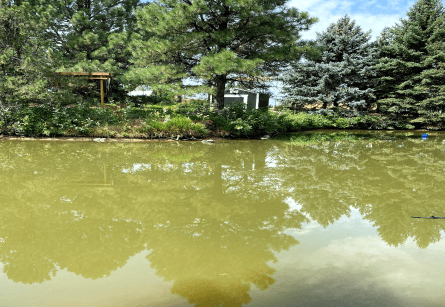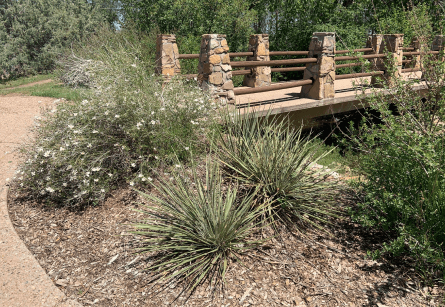 LATEST STORIES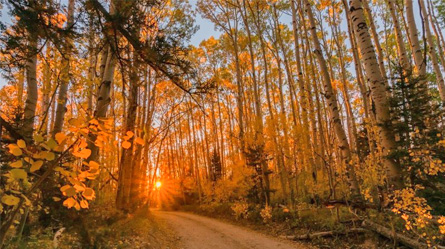 Scholarship Opportunities
Due April 3, 2023
Email Taylor – taylor.webb@wgcd.org with any questions or concerns!

Copyright WGCD | All rights reserved | Privacy Policy | Sitemap
The West Greeley Conservation District prohibits discrimination in all of its programs and activities, including employment, on the basis of race, color, national origin, age, disability, and where applicable, sex, marital status, familial status, parental status, religion, sexual orientation, political belief. West Greeley Conservation District is an equal opportunity employer and service provider.