SMALL GRANTS
West Greeley Conservation District has been busy distributing a wide variety of small grant funding to schools, and community groups to help enrich conservation experiences.  Here are a few examples of ways the District has helped fund projects:
Assisted with a planting and harvesting garden plots – "Grow a Row" at Plumb Farm, with the produce benefiting the Weld Food Bank.
Supported a student's Senior Project at University Schools planting trees in the natural space/wildlife habitat west of the school.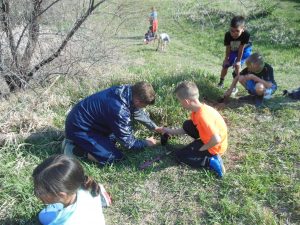 Supported the planning and planting of a Community Garden at Salida del Sol Academy Charter school. This included composting.
CASE equips teacher training to elevate student experiences in the agriculture classroom to better prepare students for success in college and careers emphasizing science, technology, engineering, and math.
Field trip transportation for students to get out of their classroom and learn more about agriculture and enjoy outdoor conservation experiences.
Earth Day / Arbor Day tree planting at Prairie Heights Middle School.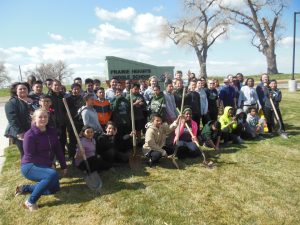 Joined the Greeley/Evans School District 6 Garden Tower Education project to build 14 traveling garden towers on caster wheels to visit classrooms and schools district-wide.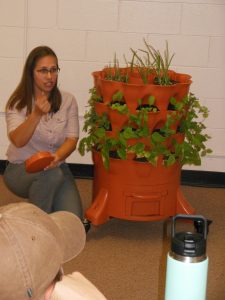 D-6 Garden Tower project summary
NOTE: They are still seeking six more sets of caster wheel kits for their last four tower gardens. Please see the Small Grant D-6 Garden Tower project summary and photo.