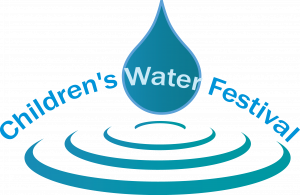 Central Colorado Water Conservancy District, West Greeley Conservation District,
City of Evans, City of Greeley, Poudre Heritage Alliance, North Weld County Water District and Noble Energy Inc.
Plus 20 other local businesses and entities
April 26, 2017 / Island Grove Event Center / 9:30 am – 1:30 pm
The Children's Water Festival is the second oldest children's water festival in the nation, and the first held in Colorado.  It started in 1991 at Aims Community College, then moved to UNC and has been held at Island Grove the last six years.  Approximately 1,000 4th grader from public and private schools in Weld, Morgan, and Adams Counties are invited to the free festival.  Water and environmental professionals from across Colorado come to the festival to present information in a fun, factual, and interactive manner.
In 2006, the City of Greeley joined the Central Colorado Water Conservancy District as a co-sponsor. WGCD has partnered with the festival annually as a major sponsor since 2012.  This year's theme is: "Water is Life." More information and photos at:  www.greeleywaterfest.org