Helping to Inspire the Conservation Leaders of Tomorrow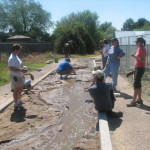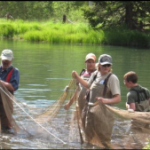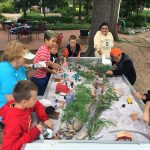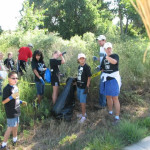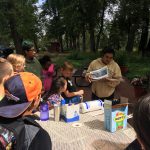 K-12 Learning Opportunities
---
6th Grade Poster Contest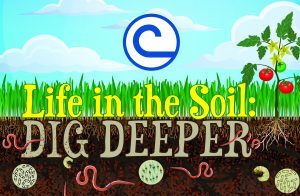 Local, State and National Conservation Districts are hosting our
Annual Conservation Poster Contest for 6th grade students.
2019 POSTER CONTEST THEME: 
"LIFE IN THE SOIL: DIG DEEPER"
You can capture more details about the 2019 Poster Contest on the
National Association of Conservation District's Web Site at:
https://www.nacdnet.org/general-resources/stewardship-and-education-materials/2019-life-in-the-soil-dig-deeper/
Colorado Association of Conservation District's Web Site at:
http://www.coloradoacd.org/2019-poster-contest.html
Parents, Teachers or students can download the official Entry Form and Instruction Sheet here:
2019 ENTRY FORM AND INSTRUCTIONS
2019 Life-in-the-Soil Power Point Presentation – Poster Contest
 This must be completed and attached to your 14" x 22" artwork, when you turn it in – flat NOT folded – with the official entry form filled out and attached to the back of your poster to the Greeley Conservation District, 4302 W. 9th St. Rd., Greeley 80634 by 4 p.m. Tuesday, October 1st
Any medium, paint, colored pencils, crayons, charcoal, pencils, etc., can be used to create your (flat) poster.
West Greeley Conservation District will award prizes to our top three local artists on Thursday, November 14th at our Annual Dinner at Island Grove Regional Park. The gathering starts at 5:30 with Supper served at 6 p.m.
1st Place will be awarded $100; 2nd Place $75 and 3rd Place $50 based on originality, visual appeal and their conservation message and how it relates to this year's theme-
"LIFE IN THE SOIL: DIG DEEPER"
Please direct questions to:
Kristi Helzer
Community Education & Outreach Coordinator
(970) 534-2320 or Kristi.helzer@wgcd.org
---
---

Camp Rocky: Natural Resource Mountain Camp
Camp Rocky is a week long, natural resource camp in the mountains for 14 through 19 year olds who enjoy the outdoors and are interested in natural resources. You can select from several disciplines including: Forestry, Range, Wildlife, and Soil and Water. WGCD has scholarships available to individuals interested in attending Camp Rocky. For more information on scholarships to Camp Rocky contact us at 970-356-8097 x3.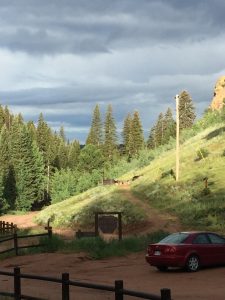 College Scholarships
Each year West Greeley Conservation District awards scholarships to deserving students who will be tomorrow's conservation leaders in areas of Natural Resources and Agriculture. Our Board of Supervisors worked with WGCD staff to revise the program for the 2018-19 academic year.
ELIGIBILITY
The West Greeley Conservation District will award a $5,000 Scholarship to recognize and support local students…
*Whose home address is within our WGCD boundaries
A map showing the boundaries of the district can be found at: wgcd.org
*Opt in WGCD forms are available upon request
Who have been accepted or enrolled in an accredited Colorado institution of higher learning
with the intention to study **Natural Resources, Environmental Studies, Agriculture, Animal Science, Agribusiness, Water, Forestry, and related conservation fields.
Who have earned at least a 3.0 GPA (on a 4.0 scale), and
Who have not received a full scholarship from another source
Please click the link to download the application form with full details.
WGCD SCHOLARSHIP application form 2020-21
Deadline for submission of scholarship application packets must be received by 4 p.m., on Friday, March 20, 2020
Teacher Resources
Confluence Institute- Teacher's Workshop
The Confluence Institute – Teacher's Workshop is a four day hands on water education workshop for teachers in northeastern Colorado. Participants will receive the Project Wet Curriculum & Activity Guide and the Water Wise Colorado Curriculum. The training is free to teachers and is located at the Poudre Learning Center in Greeley. Registration is limited, so register now!!
Riparian Demonstration Trailer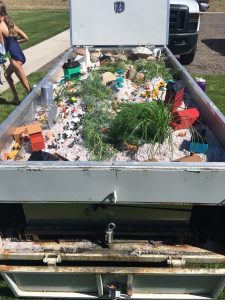 Our riparian trailer provides an interactive look into river systems. The trailers can be easily transported to your school or other locations. Contact us (970-356-8097 x3) to borrow trailer or schedule us for a presentation today!

---
---
Small Grant Application
The mission of the WGCD Small Grant Program is to fund innovative projects that foster programs for educators, students, communities and/or the environment that focus on agriculture and natural resources such as soils, water, weeds, etc.,to supplement or enhance programs for youth education.
Program is open to educational entities, non-profits, and community groups that enhance education in natural resource, agricultural or environmental education within the WGCD District.