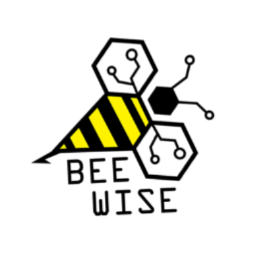 West Greeley Conservation District (WGCD) is partnering with the CSU Extension office to host BeeWise Camp at Houston Gardens August 5-8 from 9 a.m. until noon. The class filled in less than 10 days with local children 7 to 10 years old.
Patrick Pulis will take the lead at BeeWise Camp. He gained his Bee and Pollinator experience while working with the Pueblo Extension office. He also served a year as an AmeriCorps youth developer. He is currently working for the CSU Extension/4-H STEM office in Weld County as a Programs Associate.
Kristi Helzer, Community Outreach and Education Coordinator for WGCD, will assist Pulis.
The children will learn about the importance of honey bees and all pollinators. They will enjoy making pollinator-friendly projects that engage Science / Technology / Engineering / Math – sharpening their STEM knowledge in nature. They will focus learning on Bee Anatomy, Plant Anatomy,
Fun hands-on activities will include:
Exploring the habitats of bees, butterflies, bats and other pollinators living at Houston Gardens
Dissecting flowers
Visiting the Bee Hives in full safety suits daily
Exploration using our five senses
Honey tasting with samples from throughout the U.S.A.
Building: butterfly houses, hummingbird feeders, terrariums, etc.
Using beeswax to make: candles, lip balm, soap, and more.
The goal is to graduate from this camp with a true appreciation of the important role pollinators play in providing food to keep people alive.