Where Would We BEE Without Pollinators?
West Greeley Conservation District invites 6th grade science and art teachers throughout our District service area to encourage their students to use the curriculum support tools provided to educators nationwide to help facilitate participation in our annual Conservation POSTER CONTEST.
This year's theme: "Where Would We BEE Without Pollinators?" is packed with meaningful lessons about the importance of pollinators to growing and harvesting food. All School Districts, charter schools and Home School families within the West Greeley service area are welcome to use our STEM materials to aid their students, without a great deal of additional work, to learn about Pollinators!
The contest launched August 31st as schools opened for the Fall semester. All artwork submissions are due to the West Greeley Conservation District (WGCD) office at 4302 W. 9th St. Rd., Greeley before 4 p.m. on Friday, October 9th.
The judging will take place mid-October and the top three student artists whose work is selected by the committee will be notified (through their teacher) before the end of October. A representative will visit the school to recognize the youth for their accomplishment in designing a meaningful poster following all the provided rules. The top three will be awarded a cash prize and the 1st place winner's work will be submitted to the State CACD judging the end of November.
The poster size requirement is 14″x22″.
The theme/title must be on the "FRONT SIDE" incorporated into the art to meet eligibility requirements.
See the Instructions/Entry form for more details. Please use whatever resources work best for you and your students to create original artwork. And please make sure your students are aware of the national rules if you want your participants to be able to compete at the state and national level. When I visit the three top artists to present their award checks and take their photo with their poster, I will provide the national entry form to be filled out and signed by their parent(s).
Everyone enjoys the poster contest and as always, we want the teachers to know how much we appreciate the time and effort they put into the education piece of this contest with support from their district. Learning about the importance of Pollinators proves to be interesting to ALL ages. This is an opportunity for the students to learn more about Honey Bees and the importance of all pollinators in general, and to shine by creating a beautiful poster sharing what they have learned about Pollinators, especially the most dominate pollinator – the Honey Bee. We supply all the resource tools you need to keep this teaching/learning adventure simple and aligned with state standards. We look forward to hearing your creative ideas to generate participation during a time when students are engaged in virtual learning and/or homeschooling, as well as being in a classroom. You are welcome to call or email me with any questions.
Helping to Inspire the Conservation Leaders of Tomorrow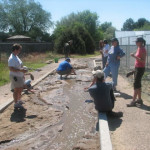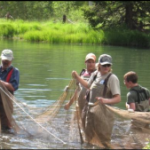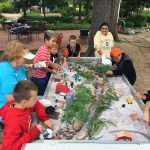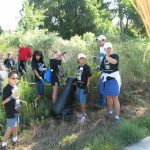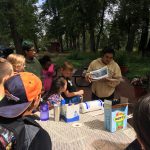 K-12 Learning Opportunities
---
---

Camp Rocky: Natural Resource Mountain Camp
Camp Rocky is a week long, natural resource camp in the mountains for 14 through 19 year olds who enjoy the outdoors and are interested in natural resources. You can select from several disciplines including: Forestry, Range, Wildlife, and Soil and Water. WGCD has scholarships available to individuals interested in attending Camp Rocky. For more information on scholarships to Camp Rocky contact us at 970-356-8097 x3.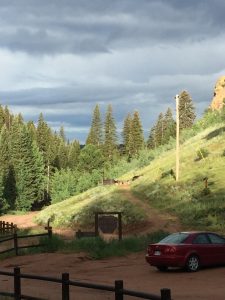 http://www.wgcd.org/wp-content/uploads/2020/02/2020_camp_rocky_camper_application-1.pdf http://www.wgcd.org/wp-content/uploads/2020/02/Camp-Rocky-2020-Brochure.pdf
Teacher Resources
Confluence Institute- Teacher's Workshop
The Confluence Institute – Teacher's Workshop is a four day hands on water education workshop for teachers in northeastern Colorado. Participants will receive the Project Wet Curriculum & Activity Guide and the Water Wise Colorado Curriculum. The training is free to teachers and is located at the Poudre Learning Center in Greeley. Registration is limited, so register now!!
Riparian Demonstration Trailer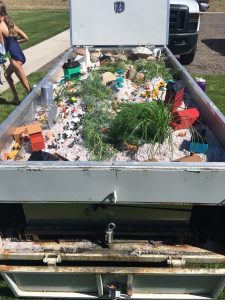 Our riparian trailer provides an interactive look into river systems. The trailers can be easily transported to your school or other locations. Contact us (970-356-8097 x3) to borrow trailer or schedule us for a presentation today!
---
---
Small Grant Application
The mission of the WGCD Small Grant is to fund innovative projects that foster programs for educators, students, communities and/or the environment that focus on agriculture and natural resources such as soils, water, weeds, etc.,to supplement or enhance programs for youth education.
Program is open to educational entities, non-profits, and community groups that enhance education in natural resource, agricultural or environmental education within the WGCD District.